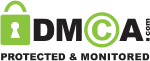 Latest Valued Members
1. anthony hambrick
Joined - 2022-05-28 07:34:19



2. mahmoud meky
Joined - 2022-05-28 06:15:55



3. John Leogue
Joined - 2022-05-28 03:42:56



4. barry cutler
Joined - 2022-05-27 21:17:57



5. Stacey Atkinson
Joined - 2022-05-27 20:44:00



6. Mary McDermott
Joined - 2022-05-27 16:28:09



7. Adam Lassak
Joined - 2022-05-27 15:22:37



8. willie combs
Joined - 2022-05-27 13:05:17



9. Janice Meade
Joined - 2022-05-27 13:03:36



10. EmmaJ Glover
Joined - 2022-05-27 13:01:22



11. Susan McCook
Joined - 2022-05-27 12:46:14



12. Feona Paras
Joined - 2022-05-27 12:43:15



13. Samuel Oluwadamilare
Joined - 2022-05-27 12:26:21



Total Team Members As of
2022-05-28 08:27:13
9,095Members
Actual Hits 4U Co-op Marketing Disclaimers
1.) Actual Hits 4U Co-op Marketing is not a Get Rich Quick Scheme, Investment Program, MLM Program, Matrix Program or Pyramiding. We are an 2 in 1 advertising platform as we combine both T.E. Advertising and Co-op Advertising into one platform called Actual Hits 4U Co-op Marketing for members to promote their products and services from and within our platform. We don't offer auto surf, Pay Per Click, Paid To Read, Paid To Promote or Paid To Surf. Only only offered actual and real hits/views on our members website.
2.) Actual Hits 4U Co-op Marketing is a FREE advertising platform and members are not required to purchase any of our credits package or upgrade their to account to use our services. Furthermore, our valued members are not required to purchase any of our sales packages or upgrade their account to receive their earnings from Actual Hits 4U Co-op Marketing.
3.) Actual Hits 4U Co-op Marketing does not guarantee of any earnings. Individual earning totally depends on their own way and effort on how they promote us. We guarantee to pay commissions from referrals upgrade as a reward for promoting us. Our products and services are digital and instantly delivered to members account upon purchase for there instant use and therefore all purchases and accounts upgrades are deemed final and non refundable.
4.) Illegal products and services or sites; Gambling Sites, Porn Sites and any products and services that are illegal are strictly prohibited at Actual Hits 4U Co-op Marketing. We reserved the right to terminate, block or suspend anyone found to be violating any of our rules without prior notice.
5.) Actual Hits 4U Co-op Marketing products and services are solely for advertising purposes only.
6.) User of our products and services are responsible for their actions and they may seek advice from any qualified professional if they don't have enough understanding or not sure about our Terms and Conditions.
7.) Member are responsible to read, evaluate our products and services found in our official website www.actualhits4u.com before making a decision in availing any of our products and services. Members/users are advised to do their own due diligence when making business decisions. Products and services information are provided and members should be independently verified by their qualified professional, information should be evaluated and carefully consider before concluding any business decision whether to rely on it or not.
8.) Disclaimers/Disclosures we made herein on our website applies equally to all our existing products and services, prizes and incentives that may we made here at Actual Hits 4U Co-op Marketing.
9). Members earning potential from us are entirely dependent on them individually on how they utilize our tools that we made available in our platform. There are many factors to be considered when determining individual actual results and we made no guarantee to achieve results.
10.) Individual success depends and vary on individual performance but not limited to individual ideas, advertising techniques, skills, knowledge and various resources.
11.) These factors depends according to individual abilities. We cannot guarantee your success or income achievement neither are we responsible of any individual actions.
12.) Our statements herewith or as stated in our promotional tools must be considered as our expression and opinion of the potential earnings and must not be interpreted as guarantee, earning promise or whatsoever for that matter.
13.) All information's and statements published in this website are intended for general information and purposes only. Information and statements provided herewith at Actual Hits 4U Co-op Marketing while we try our level best to be accurate and up to date, we make no representations or warranties of any form and in kind, express and implied about the accuracy, reliability, suitability, availability or completeness in respect to Actual Hits 4U Co-op Marketing informations and statements to products/services and related graphics stated here for any purpose. Any reliance from your part to such information is therefore consider as your own risk and we should not be held accountable.
14.) In no event that we will be held accountable for any loss or damage including but not limited to indirect or consequential loss/damage in whatsoever arising from loss of data or profits arising from or in connections with the use of our platform at Actual Hits 4U Co-op Marketing.

15.) Through our website platform, you will be able to link other websites which are not under our control in any way. We have no control of its nature contents, accuracy and availability of those websites. The inclusion of nay links, website URL does not necessarily imply a recommendation or endorse the views expressed within them.
16.) Every efforts are made to keep Actual Hits 4U Co-op Marketing up and running smoothly. However, Actual Hits 4U Co-op Marketing takes no responsibility for and will and will not be held liable and responsible for the website maybe temporality unavailable or down due to technical issues at are beyond our control.
17.) If you have any questions or inquiry about our products and services mentioned in our website platform at Actual Hits 4U Co-op Marketing. Please contact us via support ticket prior to making any such purchase of our products and services.
18.) By using our platform at Actual Hits 4U Co-op Marketing you agree that we are not responsible for the success/failure of your business relating to any information presented by Actual Hits 4U Co-op Marketing.
19.) Materials use for our products and services and our website Actual Hits 4U Co-op Marketing. May contains information that includes or based upon forward looking statements within the meaning of the securities litigation reform act of 1995. Forward looking statements give our expectations or forecasts of future events. Statements by the fact that they do not relate strictly to historical or current facts and events in the future. They use words such as anticipate, estimate, expect, project, Intended, Plan, Believe and other wordings and terminology of similar meaning in connection with a description of potential earnings or financial performance. Any and all forward looking statements in our materials are intended to express our opinion of earnings potential. They are only opion and must not be relied upon as fact for that matter.
For any clarification questions and inquiry regarding our statements of information herewith. Please submit a new support ticket.